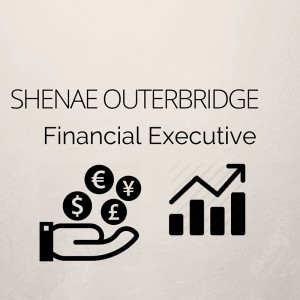 Shenae Outerbridge is a Senior-level executive with more than fifteen years of progressive extensive finance, operations, and public accounting experience in diverse industries including government contracting and not-for- profit.
She is an executive leader, operational strategist, and trusted advisor with a record of providing sound financial guidance in complex, globally charged settings demanding keen business acumen. She encompasses the proven ability to improve operations, impact business growth and maximize profits through achievement in financial management, cost reductions, internal controls, and productivity/ efficiency improvements. Throughout her career, strong qualifications have been mastered in the areas of general management, business planning, systems technology design and implementation, and staff development/leadership. Shenae's core competencies include the following:
Leadership and Execution • Strategy Development and Implementation • Business Process Improvement and Innovation
To learn more about her career goals and achievements, connect with Shenae Outerbridge on Social Career Builder: http://socialcareerbuilder.com/shenae-outerbridge/.
Education
Shenae attended George Mason University in Fairfax, Virginia where she graduated with a Bachelor of Science degree in Accounting in August of 2001. She then went on to earn her Masters of Business Administration degree at the Keller Graduate School of Management in Arlington in 2009.
Professional Experience
Shenae's most recent aspect of her career comprises of approximately nine years of experience as a Controller with financial responsibility for the corporate and international aspects of the business. Her first role as a Controller was with Casals & Associates. A few years later she held the same position as a Controller for University Research Co., LLC-Center for Human Services and currently serves as Controller of International Operations for the Cruise Line International Association. She consistently establishes herself as the primary go-to resource for all finance inquiries generated throughout the organizations and frequently works directly with the Executive Management team to provide guidance, support, regulatory interpretations as needed, and financial management feedback.  She gains the trust of the executive team through the establishment of standards and continuous monitoring of the quality of work and ensuring the accuracy of the data reports that are produced. Throughout her tenure, she has developed strategic visions for internal process improvements and has led the implementation and monitoring of the outcome of the implementations. To ensure that organizations are equipped to comply and adapt, she proactively stays abreast of the emerging changes within the financial and industry markets, which has directly attributed to the recurring deliverance of audit reports that do not contain any findings or recommendations.
Prior to becoming a Controller, she spent approximately seven years in the public accounting industry as an auditor, with an emphasis in the government contracting and not-for- profit industries. Shenae's extensive financial experience and audit expertise has provided the avenue for the continual advancement of her strengths in the areas of leadership, vision-casting, and strategic planning. To learn more about the financial industry, check out Shenae Outerbridge on
Quora: https://www.quora.com/profile/Shenae-Outerbridge.