With an established career in the finance industry, Shenae Outerbridge has become a member of various organizations related to her field. She has dedicated her time to promoting the field of finance and educating others with the following professional organizations: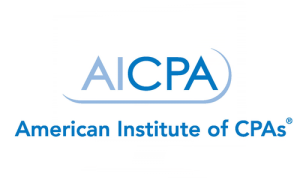 American Institute of Certified Public Accountants (AICPA)
The American Institute of Certified Public Accountants is the national professional organization of CPAs in the United States. With over 412,000 members representing the accounting profession in 144 countries, AICPA is the world's largest member association. Since its founding in 1887, AICPA members such as Shenae Outerbridge have represented many areas of practice including:
Business and Industry

Public Practice

Government

Education and Consulting
The founding of the American Institute of Certified Public Accountants established accountancy as a profession distinguished by "rigorous educational requirements, high professional standards, a strict code of professional ethics, a licensing status, and a commitment to serving the public interest".

Virginia Society of Certified Public Accountants (VSCPA)
As a member of the Virginia Society of Certified Public Accountants (VSCPA), Shenae Outerbridge strives to help enhance the CPA profession providing solutions for CPAs and society at large. The VSCPA is dedicated to communicating information, networking, promoting professionalism, and advocating members' interests. The VSCPA was founded in 1909 and now consists of over 12,000 members working actively in the following fields and industries:
Accounting

Private Industry

Government Agencies

Educational Institutions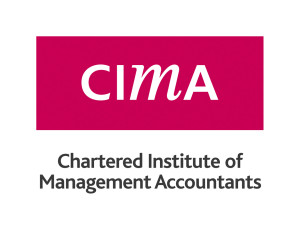 Chartered Institute of Management Accountants (CIMA)
The Chartered Institute of Management Accountants (CIMA) is the leading professional body of management accountants worldwide. With over 229,000 members and students in 176 countries, CIMA is the world's largest professional organization for management accountants. The main mission of CIMA is to help individuals and businesses succeed in both the public and private sectors while upholding the highest ethical and professional standards in order to maintain public confidence in the field.
CIMA continues to grow and reach out to new members to keep up with a constantly changing and uncertain business world. The group works hard to stay ahead implementing new cutting edge strategies and pushing for international growth.
To keep up with the latest news and trends in the financial industry, follow Shenae Outerbridge on Scoop.it: http://www.scoop.it/t/shenae-outerbridge-finance.
The Greater Washington Society of CPAs

The Greater Washington Society of CPAs serves more than 3,000 CPA and Non-CPA members in the District of Columbia, Maryland and Virginia. Founded in 1923 as the CPA society for the greater Washington, DC metropolitan area, the GWSCPA has a special niche among CPA societies, serving as a more concentrated cross-section of business, industry, government, education and public accounting than can be found anywhere.
GWSCPA' Broad Scope of Purpose
● Fostering communication, creating learning opportunities and providing a large, helpful
support network for members.
● Promoting better public understanding of the profession.
● Promoting high standards of professional competency.
● Providing liaison contact with Capitol Hill, state and local governments.
● Giving technical advice to standard setting organizations such as the Financial
Accounting Standards Board, the SEC, and the IRS.
● Protecting the public and enforcing ethical standards.
● Encouraging members to become involved in public service.