Whether it is for work or simply for leisure, Shenae Outerbridge is an avid explorer. She loves touring internationally to experience different cultures, landscapes, and ways of life all around the world.
During her tenure in the international finance industry, Shenae Outerbridge has the opportunity to visit a wide array of places including Armenia, Kenya, South Africa, and Ghana.
Outside of her professional career, Shenae Outerbridge also loves vacationing in different areas of the world. Some of her favorite destinations include the Dominican Republic, Jamaica, St. Lucia, and Cape Town in South Africa.
Dominican Republic
The Dominican Republic is a nation in the Caribbean that makes up part of the island of Hispaniola along with the nation of Haiti. The Dominican Republic is widely known for its beautiful beaches and all-inclusive resorts. As the second largest and most diverse Caribbean country, the Dominican Republic also has a fascinating history and a rich and intriguing culture.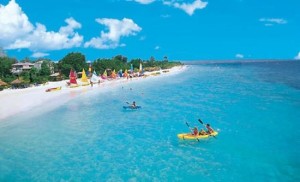 Jamaica
Jamaica is home to some of the most beautiful terrain and scenery with breathtaking mountains, rainforests, and reef-lined beaches. Montego Bay is an ideal destination for relaxation and total paradise with gorgeous and unique historical sites alongside the wonderful white sandy beaches.
St. Lucia
With influences from the French, African, British, Spanish, and Indian, among others, St. Lucia is another Caribbean Island with a diverse culture and unique cuisine. Along with its beautiful beaches another unique feature of St. Lucia is the Piton mountains. The Piton mountains, known as the Gros Piton and the Petit Piton are two volcanic structures located on the southwestern coast of St. Lucia. They are a great attraction for hikers and mountain climbers as well as a perfect spot for those interested in photography and scenic views.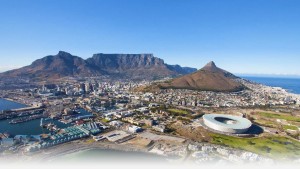 Cape Town
Cape Town is a picturesque port city on the southwest coast of South Africa. It is known for its incredible coastal roads that lead down to Cape Point along with its beautiful vistas and scenic views. Cape Town also has a rich and distinct culture. It is a proud multicultural city with a peaceful coexistence of Christian, Muslim, Jewish, Hindu, and other traditional African beliefs.
To see more destinations and other updates from Shenae Outerbridge, follow her on Twitter: https://twitter.com/ShenaeOuterbrid.