Located in the Caribbean, the tropical island known as Jamaica has recently become quite a popular tourist destination whether you are taking a cruise or flying out. Ranging from beaches, rivers, and even historical landmarks, it has more than enough to offer to make your trip worthwhile creating lasting memories. For all ages, here are five different activities and locations to check out in Jamaica recommended by Shenae Outerbridge.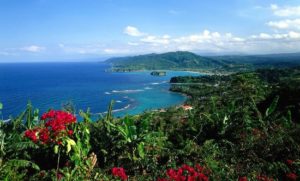 #1 – Rose Hall Great House in Montego Bay
Rose Hall is a plantation house with gorgeous views of the ocean. As it was built in 1770, it was ruled formally by Annie Palmer, who was rumored to be a white witch. In the present day, it has been populated with furniture fitting to its era, and offers tours both during day and night, if seeing a ghost is something you're in the mood for. The history and legend surrounding it offers a touch of mystery and contrast that explorer and adventurer Shenae Outerbridge finds thrilling and exciting. 
#2 – Martha Brae River
If you are searching for the easiest and most popular way to obtain the Jamaican experience, then look no further than down the Martha Brae River. Tourists can gently glide down the river with rafts and take in all the local scenery. Meanwhile, tour guides will discuss educational standpoints of the river and surrounding wildlife.
#3 – Falmouth
Falmouth is a preserved Georgian town that dates back to the 18th century. It is lush with cattle land and sugar estates, and yields plenty of history for one wanting to learn a thing or two. Greenwood Great House is the most popular destination in the area, containing a museum of furniture and musical instruments. It also resides as the home of Half Moon Beach and Luminous Lagoon, which is infamous for glowing under the night sky.
#4 – Doctor's Cave Beach in Montego Bay
In the heart of Jamaica lies this picture-perfect beach in Montego Bay. In the early 20th century, a British doctor concluded that the water had healing powers, which drew in visitors from all over the world. While this claim of course ended up being false, this subsequently made it a popular tourist attraction, becoming known in the present for its clear waters and white sand to match.
#5 – Blue Mountains and John Crow Mountains National park

Hundreds of thousands of acres make up this area of waterfalls, exotic plants, and vistas you won't find anywhere else in Jamaica. Blue Mountain Peak is the highest point in the entire country and along the way you can encounter hundreds of endemic plants, and even the world's second largest butterfly.
These are just a few of the things that have stood out to expert Shenae Outerbridge throughout her personal explorations and professional experiences. Learn more about her professional experiences in exploring on Social Career Builder: http://socialcareerbuilder.com/shenae-outerbridge/.